BAREILLY: A railway worker, in his forties, who had gone to the bank to have his passbook updated, was shot in the leg by the security guard on site – for not wearing a mask . The incident happened in the Civil Lines district of Bareilly on Friday and an alleged video went viral.
Rajesh Rathore, who works with the Indian Railways Telecommunications Department, has been admitted to a private hospital. Inspector General (Bareilly range) Ramit Sharma as well as SSP Rohit Singh Sajwan and additional SP (city) Ravindra Kumar rushed to the scene and carried out an investigation.
Rajesh's wife Priyanka told TOI: "My husband went to the branch of Bank of Baroda where he has his account to update his passbook. He was not wearing a mask and was refused entry. After a while, he returned with a mask, but the same guard again refused him entry, claiming it was lunchtime. It was then 11:30 a.m. He then pushed my husband and shot him with his gun. No one at the bank helped my husband who made a call on my daughter's cell phone and informed us of the incident. I rushed to the bank where my husband was lying on the floor when none of the bank officials bothered to help him. I took him to the hospital in an e-rickshaw.
Bareilly SSP Rohit Singh Sajwan said: "After scanning all CCTV footage and investigating the case, we found that after an altercation over the 'face mask', the guard lost his temper and shot on Rajesh in his left thigh The guard was sentenced under section 307 (attempted murder) and sent to prison.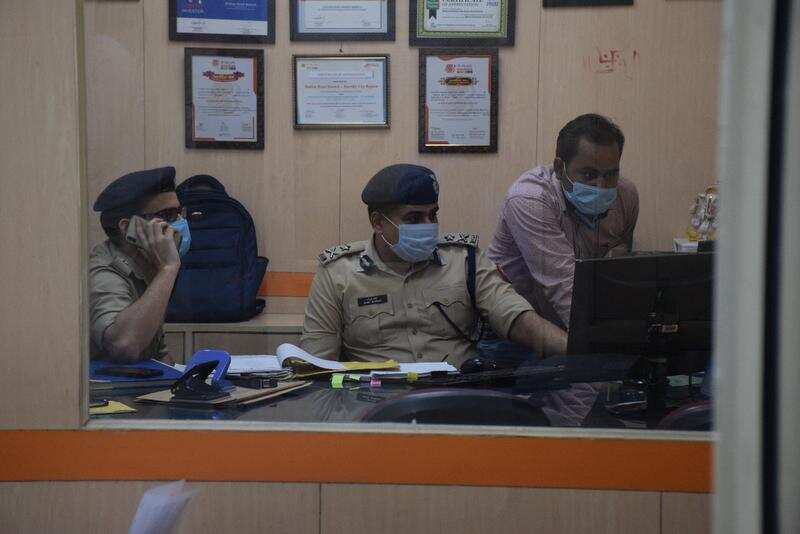 Police scan CCTV footage of the incident
In a statement released later today, the Bank of Baroda said: "We deeply regret the unfortunate shooting incident which took place today at the Station Road branch in Bareilly following an altercation. signaled between the guard and the victim. The injured man was immediately admitted to the district hospital and is said to be out of danger. The bank extended all aid (financial and other) to the injured family.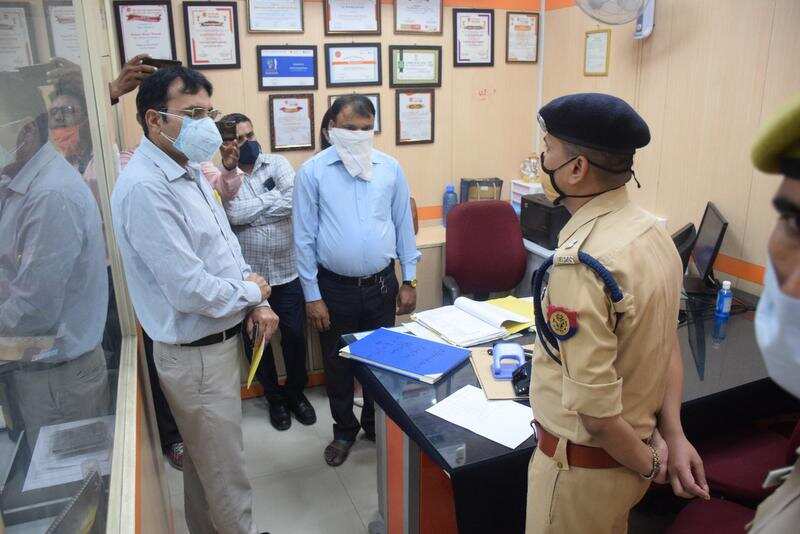 The guard, who was deployed by a private security agency, was immediately relieved of his duties and was also arrested by the police. The bank is working with law enforcement authorities in their investigations. We are also carrying out an internal investigation through the Bank's security officers to ensure that such an incident does not happen again in the future and that the safety of clients is always ensured.
Later, members of the Northern Railway Mazdoor Union (NRMU) also contacted the bank and demanded strict action in the matter. Union leader Musarrat Khan said: "Rajesh is a dedicated employee of the Indian Railways. The guard deliberately misbehaved with him even when he returned to the bank with a mask.
To concern UP: Railway employee reportedly shot dead after argument over 'face mask'